Elevate your Guitar Playing to a Higher Level and Get Ready to Serve the Almighty with Excellence.
Church music today is not the same as it was 30 years ago. Just listen to ministries like Hillsong, Bethel Music, Elevation Worship, Gateway Music, and many others.
The way we make music today has changed and evolved. Its sound is more modern; the harmonies and texture are thicker, with a very professional sound.
And that is great. I believe that God deserves the very best of our talents.
However, this evolution makes it imperative for the modern musician and worship minister to have a deeper musical knowledge and a higher level of performance in order to make music with excellence for the Almighty God.
Therefore, receiving proper musical training is extremely important for the musician and guitarist who wants to perform with excellence for the Creator.
Given this reality, what options do you have to prepare yourself?
When asking yourself that question, the first option that probably came into your mind is YouTube. Or as I often call it, Professor YouTube, as it is, without doubt, the best-known "online guitar teacher" of all time.
At first glance, this option is very attractive. Prof. YouTube has a lot of information to offer; in a sense, he "knows everything".
And on top of that, it's free. Just do a quick search for any topic, and hundreds of videos pop up on the results. It's no wonder so many people consider it their primary go-to source of music education.
However…
WHY DO SO MANY GUITAR PLAYERS ARE FEELING
STUCK

AT THE SAME THING FOR

YEARS

, IF THEY HAVE "EVERYTHING THEY NEED" TO LEARN ON YOUTUBE?
Simple. Although Prof. YouTube has a lot of information to offer, there are 2 things he cannot do for you:
It cannot structure and organize the learning process for you. It cannot tell you in what order you should study the lessons. It doesn't know which song or lesson is suitable for your level.
It cannot tell you if you are doing it right or wrong. When it comes to learning, you are completely alone in the process. Yeah, Prof. YouTube can provide you with a lot of information, but it can't support you when you need it or help you apply what you learn according to your particular needs.
WOULD YOU TRUST YOUR MUSICAL TRAINING TO AN ADVERTISING MACHINE?
Let's not fool ourselves: YouTube is not a real guitar school, academy, or "professor".
Let's call Prof. YouTube what he truly is: a massive advertising machine.
YouTube is not an optimized platform for learning. Google, the company behind YouTube, is not interested in your development as a guitar player, but in making money with the ads shown on its platform.
If you go to the front page of YouTube, the first thing you will see are ads.
You click on a video, and you see ads everywhere.
You click on the play button, and the first thing you see is a video ad that you cannot skip.
And if all that wasn't enough, you are interrupted by an ad in the middle of the video, right in the most interesting part of that tutorial you were watching.
You don't need to have a Ph.D. in Instructional Design to realize that this is not the best way to train yourself as a guitar player to serve God.
After all, the Almighty King of Kings deserves the very best of our talents.
So, what is the best way? Undoubtedly…
THE BEST WAY TO GET READY TO SERVE THE LORD AS A WORSHIP GUITAR PLAYER IS WITH THE HELP OF A
REAL

AND

EXPERIENCED

PROFESSOR.
But not just any professor, but one who:
Has real music ministry experience and loves to serve God.
Takes into account not only the musical aspects but also the spiritual aspects when teaching worship guitar playing.
Be truly committed to your progress.
Provides step-by-step guidance in order to reach your goals on the guitar.
Gets personally involved in your development as a musician.
Have you been looking for such a music teacher? Well, you've come to the right place. Allow me to introduce you to…

My premium online guitar lessons program for those who prefer the 1-on-1 mentorship and follow-up that only an experienced professor can offer.
HOW DOES THE GUITARCELERATOR ONLINE LESSONS PROGRAM WORK?
Guitarcelerator is a 1-on-1 lessons program offered entirely online thru videoconference. Lessons are provided for 30 minutes per session. I usually use an online video conferencing app called LiveWebinar for my lessons, but Zoom and Google Meet are also available.
During the first introductory lesson, I will evaluate your performance and current musical level, and together we will create an individualized lesson plan that will help you achieve your goals on the guitar.
This lesson plan will be our "road map" for as long as you take lessons with me. We will focus on executing this plan - designed exclusively for you - and I'll be your personal music & guitar mentor throughout the process.
You also get the following:
Recordings of all your lessons. I'll send you a link to the recording after every lesson we have together, in case you want to review anything covered in the lessons or save them for future reference.
Answers to any questions you may have between sessions, either by email, Telegram or WhatsApp. That way you don't have to wait until the next lesson in order to ask any questions that may arise.
NOT SURE IF GUITARCELERATOR IS RIGHT FOR YOU?
GUITARCELERATOR IS RIGHT FOR YOU IF:
You are looking for a convenient and flexible way to make progress faster on the guitar with the 1-on-1 help of a qualified professor.
You prefer to follow a structured plan adapted to your needs, rather than wasting long hours watching random tutorials on an advertising platform.
You understand the importance & value of receiving advice from a professional & experienced music educator, and you are willing to invest in it.
You prefer to have frequent contact with a qualified teacher and a more individualized experience, rather than doing lessons on your own.
GUITARCELERATOR IS
NOT

RIGHT FOR YOU IF:
You are looking for free online worship guitar lessons. In that case, I recommend you continue studying with Prof. YouTube… but don't expect big results

.
You don't care about learning the why of what you play, and you only want to learn to play simple 3 or 4 chord songs. While I do use songs as a resource in my lessons, the goal is to empower you to understand what you play so that you can apply it to other contexts - ultimately making you a more complete musician. That means that, with my help, you'll learn about harmony and theory while applying it to the guitar in a practical way with real-life examples.
You don't have the time to meet with me online for at least weekly for 30 minutes. In that case, I recommend you take a look at some other courses that you can follow in your spare time. But keep in mind that courses are a group experience, and you won't get the same individual, face-to-face attention that you get with 1-on-1 lessons.
You are not committed to your musical education as a guitarist nor are you willing to apply my recommendations. Paying for guitar lessons and then not setting time apart to practice, or not following my advice, is wasting your money. Taking classes is not what will make you improve; what makes you improve is practicing and applying what you have learned. That depends on you.
WAIT A MINUTE!
WHO IS THIS GUY? IS HE THE REAL DEAL?
Sure, you may be wondering who am I and if I can really help you. That's a fair & understandable concern, considering there are a lot of self-proclaimed "guitar teaching experts" out there.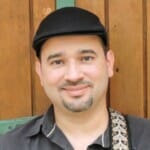 Allow me to introduce myself. I'm Angel, a professional guitarist and guitar teacher with more than 20 years of experience. I hold a Bachelor's degree in Music with a concentration in Music Education from the Conservatory of Music of Puerto Rico.
I also hold a Master's Degree in Educational Computing from the Inter-American University of Puerto Rico, Metropolitan Campus - a program in which I learned to create online courses and trainings.
For a few years, I was active as a professional musician and arranger. During that period I had the opportunity to work with various Hispanic worship music ministries such as Marco Barrientos, René González, José Flores, Noemí Luz, Edwin Cotto, Hosannas de Borínquen, and even with secular music artists such as Anaís, Jerry Rivera and the reality show Objetivo Fama, among others.
After a few years, I decided to leave the secular music environment and dedicate myself to teaching, which is my true passion.
I have more than 20 years of experience teaching music to students of various ages; from children to elderly adults. In 2004, I received the Excellence Teacher award in the town of Barceloneta, Puerto Rico, where I was working at that time.
I also worked as a guitar, Puerto Rican Cuatro and Rondalla teacher at the Escuela Libre de Música de Arecibo, Puerto Rico for more than 5 years.
I am the author of several Spanish books and methods of music and guitar, among which are the series of Teoría de la Música: Niveles 1 – 3, Lectura Musical para Guitarra: Nivel 1, Lectura Musical para el Cuatro Puertorriqueño: Nivel 1, Guía Práctica de Ejercicios de Técnica para Guitarra, Introducción a MuseScore 1.3 y Manual de Flauta Dulce - all available at Amazon.
I'm also the owner of Angel's Guitar, a guitar lessons blog in Spanish I've maintained for more than 10 years; and Cursos de Guitarra Pro, an online guitar school for Hispanic worship guitar players, founded in 2018.
See me in action performing an instrumental arrangement of the song Mi Kamocha (Who's Like You?), based on Exodus 15:11:
My life mainly revolves around teaching music. I'm blessed to make a living doing what I'm passionate about: helping other guitar players - especially worship guitar players - get prepared to serve God with their instrument.
After serving Hispanic worship guitar players for several years at Angel's Guitar & Cursos de Guitarra Pro, now I'd like to bring my knowledge & experience to English-speaking worship guitar players who want to develop their musical talents to serve the Lord with excellence.
TAKE A LOOK AT WHAT OTHER CURRENT AND PREVIOUS STUDENTS FROM MY HISPANIC PROGRAMS ARE SAYING…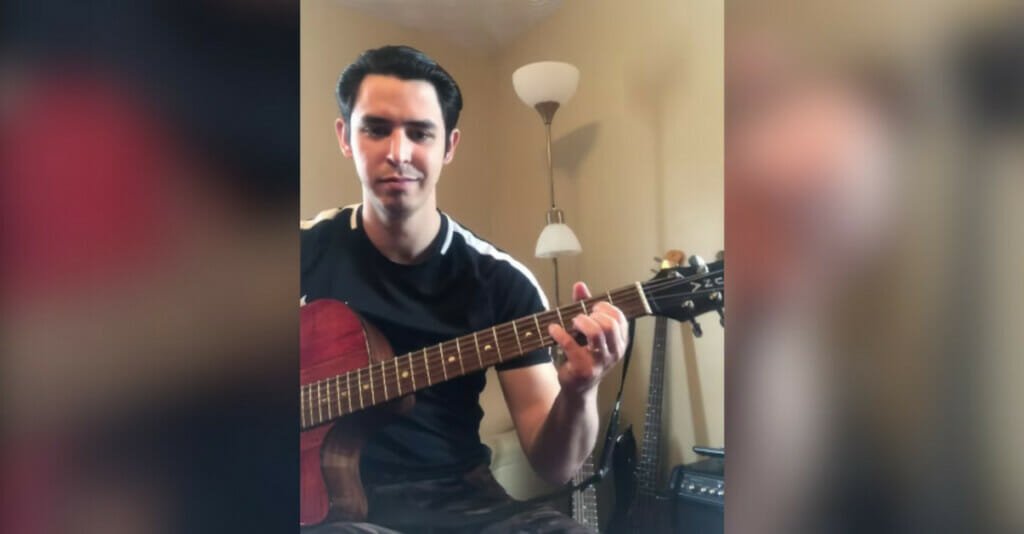 "I've seen a noticeable change in my technique as a guitar player …"
Maikel Noah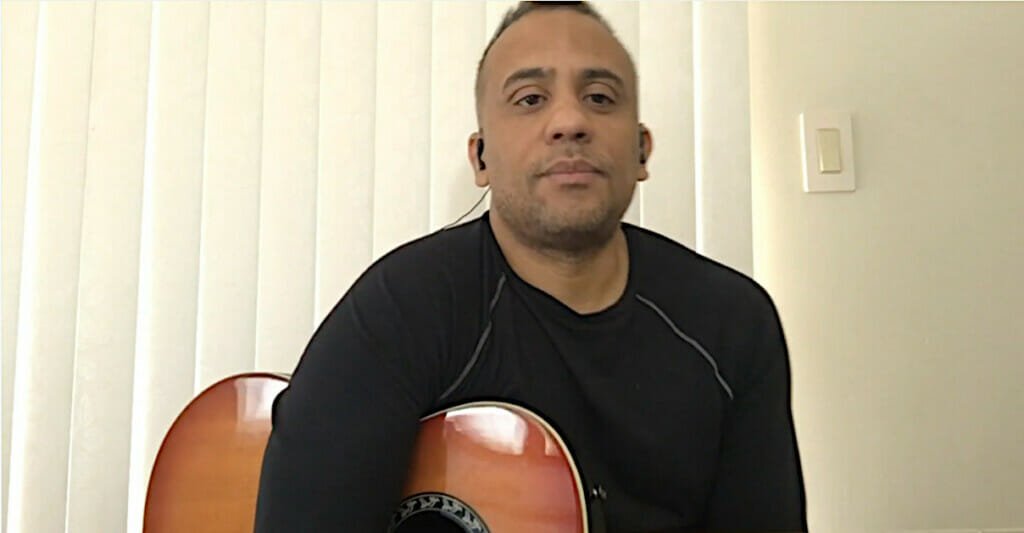 "He gives you everything you need to learn and become a professional guitar player…"
Gilberto Colón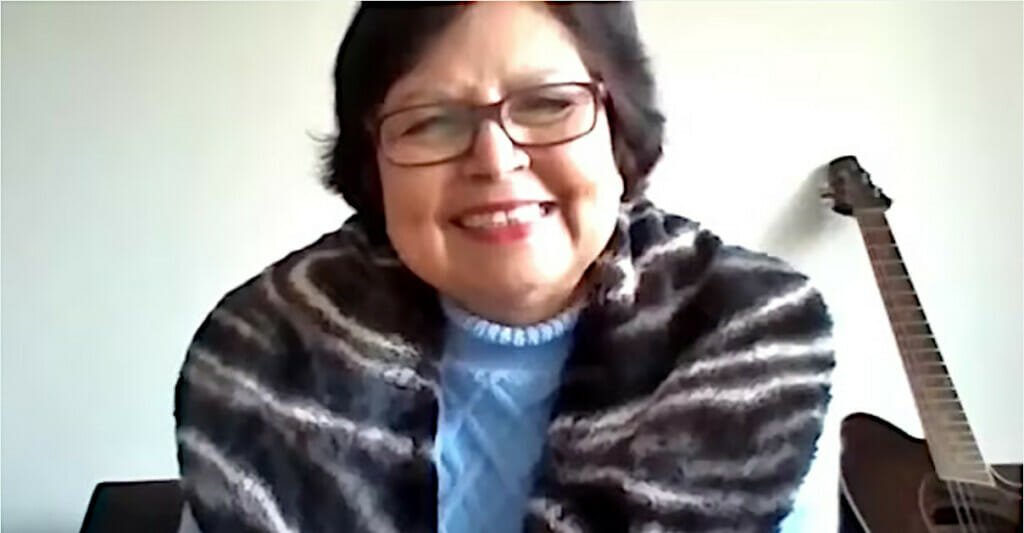 "It's a real class with closeness…"
Rossy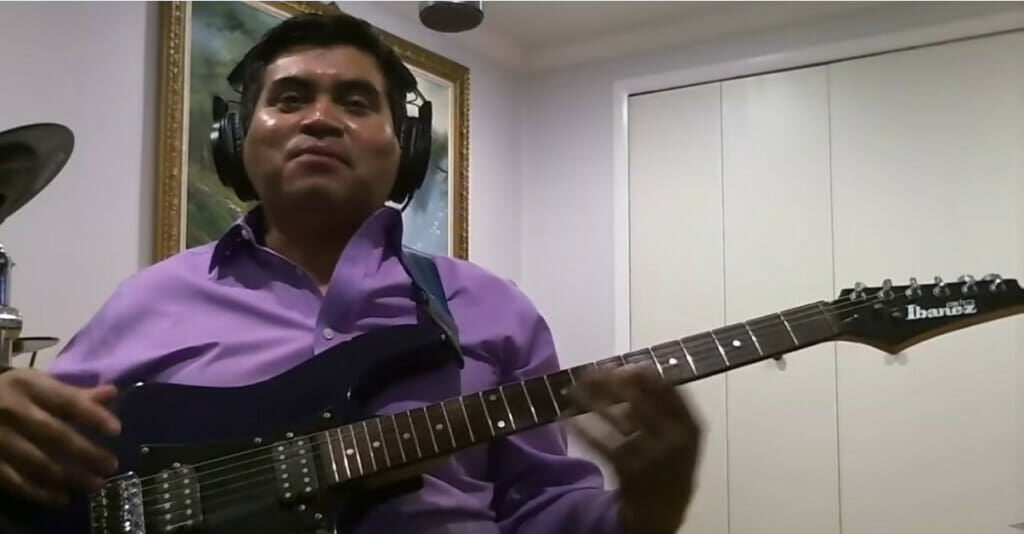 "In Angel you'll find a person who will help you and inspire you confidence; who has integrity and devotion to teach…"
José Castillo
SO… HOW MUCH DO YOU CHARGE FOR LESSONS?
Let's do a quick recap of what you're getting:
1-on-1 weekly lessons for 30 minutes.
Each lesson is recorded so you can review it when you need it.
Answers to your questions by email, Telegram, or WhatsApp (so you don't have to wait until the next lesson to ask).
Your investment - including everything previously mentioned - is only…
$129
per month (4 lessons)
REQUEST YOUR INTRODUCTORY LESSON NOW
Not sure if this is the right service for you? Now you can request an introductory lesson for only $30. This will allow you to experience a 1-on-1 lesson with me before committing to a monthly payment.
IMPORTANT: Please refrain from filling out this form if you are unsure you can commit to practicing regularly and taking weekly lessons. Let's be honest here: Progress is a process, and just taking lessons won't get you there. I know that you're busy, and I don't expect you to be practicing every day for hours. But you do need to put in a little effort every day to see results. If you can commit to practicing at least 20 - 30 minutes 5 - 6 days a week, you will see great improvement.
Fill out the form only if you are serious about it and are prepared to invest in your music education.
FREQUENTLY ASKED QUESTIONS ABOUT ONLINE WORSHIP GUITAR LESSONS
Got a question? Please take a look at this FAQ. Your question is most likely already answered below:
What equipment or apps do I need for this program?
Broadband Internet connection.
High-resolution webcam or smartphone.
A computer (computer) or mobile device.
Adobe Reader or a similar application to view the PDFs.
MP3 player (eg VLC - it's free).
(optional) Musescore app (for some music exercises - it's free).
What kind of guitar do I need?
Any type of 6-string guitar will do, although most students use either a steel-string guitar or electric.
What payment methods do you accept?
PayPal and credit/debit card.
Do I need a computer for the lessons?
Not necessarily. Some of my students do their lessons using their smartphones.
Having said that, doing the lessons on a bigger screen device (eg computer, laptop, or tablet) does have its advantages, as it's easier to see what I'm doing when I'm explaining or demonstrating something on the guitar.
GOD HAS GIVEN YOU THE TALENT. WHAT WILL YOU DO WITH IT?
Will you hide it under the ground, preventing its growth? Or will you be diligent and put it in good use so that it multiplies?
Part of my life's purpose is to help as many guitar players as possible develop their musical talents to the fullest in order to serve God. It will be a huge blessing to help you.
Are you ready to reach your maximum potential? Are you ready to start now?
Well, there is no time to waste! Fill out the form to request your first lesson, and let's get started!
Worship Guitar Pro - The Community for Purpose-Driven Worship Guitar Players | Privacy Policy